Let the professionals at Morris Landscaping and Tree Services take care of your trees!
We serve residential, commercial and municipal tree service clients in Edmonton, Leduc, Sherwood Park, and the surrounding areas.
Below is a list of some of the tree services that we offer:
Stump grinding
Tree removal, including dangerous tree removal
Fruit tree pruning
Structure and maintenance pruning
Tree fertilizing
Black knot removal
Who Will Be Taking Care of Your Trees?
Our tree operations are led by Nelson Morris who was trained in arboriculture at Humber College's Urban Arboriculture program in Toronto, Ontario. Graduating at the top of his class, Nelson went on to get extensive experience performing dangerous removals and proper pruning and tree care techniques with professional tree service companies in Ontario. Nelson has also earned his ISA arborist certification.
Our qualifications and education, combined with years of experience, makes us an excellent choice for your tree service needs. When it comes to your tree care and tree removals, it is best to trust a professional!
For our clients' complete peace of mind, our workers have WCB coverage and we carry a five million dollar liability insurance policy.
For information on ISA certification, see the following link: http://www.isa-arbor.com/certification/. For some great of information on caring for your trees, see the following link: http://www.treesaregood.org/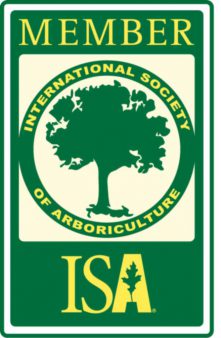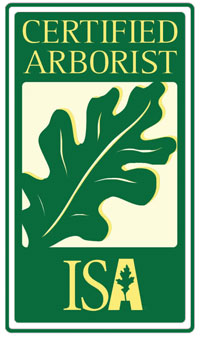 Tree Pruning and Tree Removal FAQ
Can I prune a tree that is on my property line or can I prune my neighbour's tree that is growing onto my property?
It is always the best practice to discuss the pruning of shared trees with your neighbours before doing it. According to the City of Edmonton bylaw, property owners are allowed to prune neighbour's trees that are overhanging onto their property up to the property line, provided that the pruning will not harm the health of the tree.
Can I remove my trees in the winter?
Winter is a great time to remove your trees. Deciduous trees are easier to remove with less foliage and there is usually less impact on the surrounding landscaping, since the ground is frozen and covered in snow.
Winter is a great time to prune trees. Since deciduous trees have lost their leaves for the winter, it is easy to prune these trees to establish good structure. As trees are dormant in the winter, winter pruning is also less stressful on trees.
Because winter tree work often involves less labour, we often offer promotional discounts for work scheduled during the winter months.